Local Service and Community Driven
Nathan has dedicated himself to serving his community since an early age. Currently an Eagle Scout, Nathan upholds his values and morals that has been instilled in him over the years and applies this to his business today.
Contact Us
Our Experience
Nathan started in landscaping with tree removal in 2002. Learning how to climb was an essential part in his career. Quickly learning and improving with each job, Nathan learned how to effectively advance his experience and eventually embarked on his own and expanded his services into general landscaping. In 2004 Nathan joined the crew of a local professional landscaping service and became well knowledged with the services pertaining to mowing, mulching, plantings, and many other services. Gaining this experience led Nathan to purchase some of his own equipment and his customer list began to rise from there. Starting off with a Jeep Wrangler, small trailer, mower, and weed trimmer, Nathan devoted himself to expanding his business.

In 2005 Nathan established Nathans Landscaping LLC and quickly signed three commercial properties, adding these to the already growing list of customers. Now Nathan is proud to be the owner of an ever growing small company that makes steps every year at improving in his busines and overcoming hurdles. Turning into a Tree contractor Nathan cheanged the name to Nathans Tree and Landscape LLC in 2014. With 9 years of business behind him, the future is bright and plenty of room to grow.

Nathan asks one thing of his customers... Help us grow!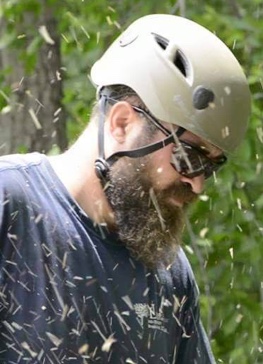 Our Business
Starting with a Jeep Wrangler, small trailer, and a small amount of mowing equipment, Nathans Landscaping LLC has grown with leaps and bounds. After 9 years as a registered business, Nathans Landcaping LLC has grown into a company with all of the equipment to do the job and has morphed into a Tree and Landscape Company and is now Nathans Tree and Landscape LLC. With two trucks, two trailers, new rider and walk behind mowers, and new tree equipment, Nathans Tree and Landscape LLC is on the cutting edge of Landscaping technology.

With the newest addition to the company being a sub-compact tractor, Nathans Tree and Landscape LLC has the ability to excel in all aspects of the field. Having the key components to operate the business has led Nathans Tree and Landscape LLC to compete with the larger landscaping companies, while providing better customer service, hands-on knowledge, and ability to create long lasting relationships with our customers.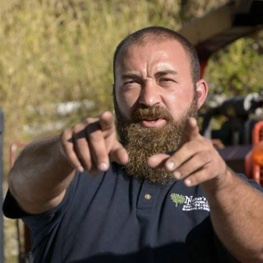 Call Us Today!
You can reach Nathans Tree and Landscape LLC by phone or email and you can take advantage of our 24 hour service for emergencies requiring tree removal. As owner, Nathan Samuel is devoted to being available when you need him!